We are introducing a temporary fuel surcharge to help with how much you're taking home.
We understand the spike in fuel prices has affected how much money you take home. To help, we're introducing a temporary fuel surcharge from Friday, 25 March.
With the fuel surcharge, you will be paid 6 cents per kilometre for completed jobs or bulk runs from all clients.
The fuel surcharge will be visible in My Jobs History.
Tap on 'Total Earned' for the breakdown.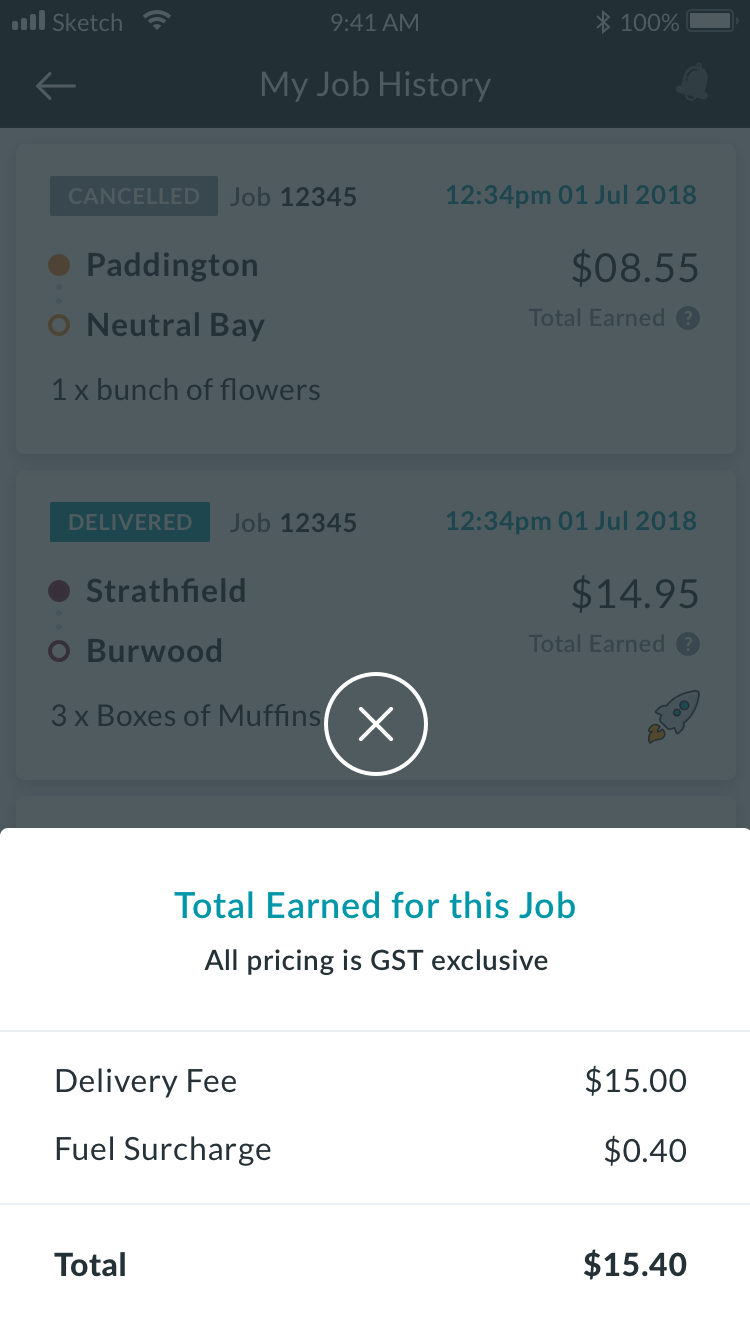 Fuel surcharges for runs are currently displayed inaccurately.
However, each job will have a surcharge and is included in the Total Earned for the Run. We are working as fast as we can to rectify the display issue.
Please make sure you have the latest version of the app to see the breakdown.

Latest Android version: 2.8.15
Latest iOS version: 2.8.3